CULINARY CRAFT TOURS
WORKSHOPS
From beer tastings to gin workshops, from baking evenings with focaccia and beer to the correct use of botanicals - you can take your knowledge home with you at the workshops of Culinary Craft Tours.
Ideal for you:
- if you are interested in culinary delights
- if you like to mix, bake and cook yourself
- if you like to learn new things in a nice group
- if you want to get to know the liquid product world of Tyrol
- if you are planning a special event for a group of friends
- if you want to make someone happy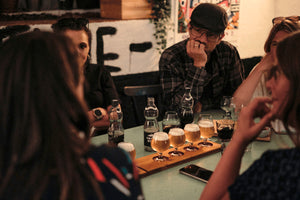 Workshop
BEER TASTING TYROL
In this tasting you will get to know the beery product range from Tyrol and learn more about the history and the brewing process.
Duration: approx. 80 min
Size: max. 12 Persons
Price: €42.00 p.p.
Zum Tasting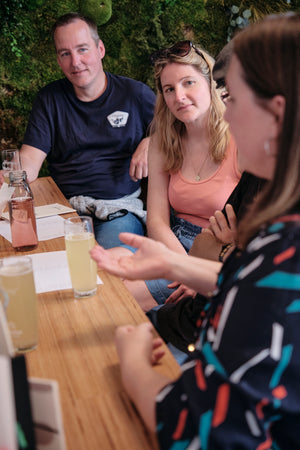 workshop
GIN TASTING TIROL
Discover the numerous gin varieties from Tyrol including their botanicals and the different types of enjoyment.
Duration: 2h
Size: max. 10 people
Price: €45.00 p.p.
bookable soon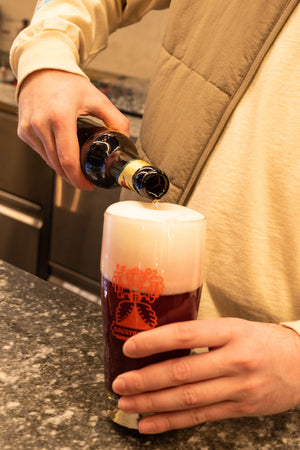 workshop
BIERCOCKTAILS
Discover a new way to enjoy beer in this entertaining workshop.
Duration: 2,5h
Size: max. 12 Persons
Price: €49.00 p.p.
TO THE WORKSHOP

workshop
SAUERTEIG FOCACCIA & BEER TASTING
Get inspired to bake sourdough breads at home and discover your joy of enjoying regional beer in this unique workshop!
Duration: 4h
Size: max. 10 people
Price: €80.00 p.p.
To the workshop

WORKSHOP
TYROL WINE TASTING
Ein Sommelier führt dich in die Welt der Weine aus der Euregio-Region ein.
Dauer: ca. 110 min
Größe: max. 12 Personen
Preis: €79,00 p.P.
ZUM TASTING

COMING SOON
SURPRISE VEGAN WORKSHOP
Wir sind gerade dabei, ein neues veganes Event für euch zu kreieren.
Seid gespannt!
I want to book a workshop appointment
Please let me know which workshop and which date is suitable for you