GRUPPENERLEBNISSE
My tours are made for group experiences. Why? I'm 100% sure
that it is because of the shared experience of discovering and enjoying.
Can't decide on a specific tour offer?
Let us put together a best of tour offer for you.

For the group offers, the maximum number of participants will be extended to 12 people.
Plus: Large groups benefit from a reduced group rate of 10 or more people.
CULINARY TOUR
BACHELOR PARTY EXCURSION
We will take you to the most beautiful bars and send you into the Innsbruck night with a good party mood! Start your bachelor party with one of our tours and save valuable preparation time. The perfect start for the bachelor party in Innsbruck! Plus: tips on suitable activities in Tyrol.
SEND INQUIRY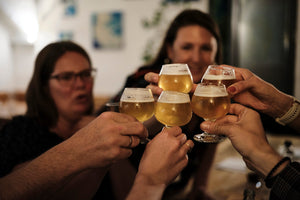 CULINARY TOUR
COMPANY PARTY
Are you missing the right ideas for a team event in Innsbruck? Book one of our exciting topics for the next Team Day in Tyrol. Our tours are perfect for employee events and company outings. We are also happy to help with further team building event ideas for Innsbruck and Tyrol.
SEND INQUIRY
CULINARY TOUR
BIRTHDAY PARTY
Make yourself a special treat this year and spend your birthday with your closest friends on one of our tours.
SEND INQUIRY
Culinary tour
Single Events
Our tours are perfect for meeting new people in a relaxed atmosphere. Every third Thursday of the month we organize a tour as a singles event.
More on this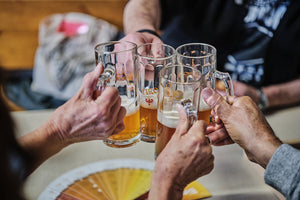 CULINARY TOUR
Individual offer
Benefit from the rich selection of culinary options in Innsbruck and let us put together an individual offer for your personal event. Only possible for closed groups.
MORE ON THIS
Diese Unternehmen vertrauen Culinary Craft Tours:
ABOVE
CULINARY CRAFT TOURS
In addition to the absolute insider information about Innsbruck, Tyrol and its people, you will also get to know the country about its products and the stories behind them.
We are inspired every day by the craftsmanship of our local producers and we hope you are too.
All inclusive package
You can choose between an alcoholic or non-alcoholic drink at each stop. Or simply treat yourself to both variants. Because for us, the focus is on having fun with the products.
INNSBRUCK TIPS
Would you like to see more of Innsbruck? Can we understand well! That's why we're always at your disposal for tips on the most interesting things to do, the best restaurants and the coolest bars.
Regional Flavors
On our tour we almost exclusively taste products of high quality and awards. Experience the dedication and craftsmanship that goes into every single product.