VOUCHERS FOR CULINARY CRAFT TOURS
Are you still looking for the perfect gift for someone special?
Do you prefer to give away unforgettable experiences and time together?
Our tours, workshops and tastings offer the perfect setting to create new memories together and, above all, to enjoy them together.
COUPON
THE BEER HISTORY OF TYROL
On this unique tour, we take you on a culinary journey through the beer world of Tyrol.
BUY VOUCHER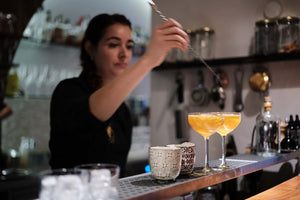 COUPON
SIGNATURE COCKTAILS INNSBRUCK
Taste with us the tastiest and most delicious creations that Innsbruck has to offer.
BUY VOUCHER
COUPON
BREWERY TOUR INNSBRUCK
Experience an exciting and informative afternoon visiting two of Innsbruck's breweries.
Buy voucher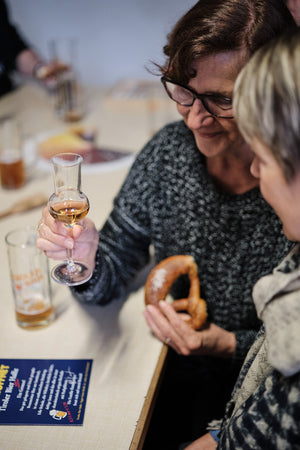 COUPON
GIN EXPERIENCE TIROL
The aromas of award-winning Tyrolean gin varieties are sure to be remembered.
Buy voucher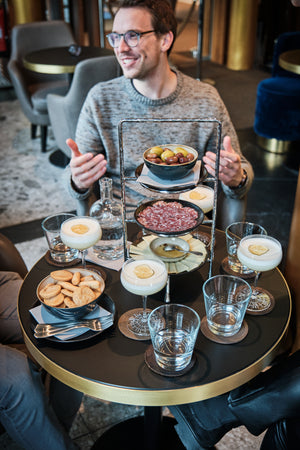 COUPON
VEGAN INNSBRUCK
Where to put vegan cravings in Innsbruck? On this tour you will find the best tips.
BUY VOUCHER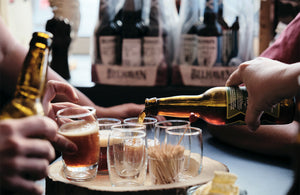 COUPON
BEER TASTING TIROL (Workshop)
In this workshop you will get to know the beer product range of Tyrol and learn more about the brewing process.
Buy voucher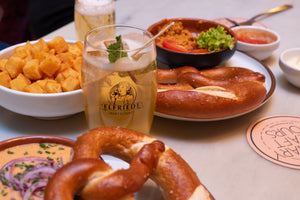 COUPON
BIERCOCKTAILS (Workshop)
Discover a new way to enjoy beer in this entertaining workshop.
Buy voucher
GUTSCHEIN
TYROL WINE TASTING (Workshop)
Ein Sommelier führt dich durch die Welt der Weine aus der Euregio-Region.
Gutschein kaufen
ABOVE
CULINARY CRAFT TOURS
Come along on a special kind of city walk and learn to appreciate the value of regionality again. Discover the exciting stories behind each individual product. Surprise your taste buds with unexpected flavors and
combinations and let yourself be seduced by the most diverse creations.
All inclusive package
You can choose between an alcoholic or non-alcoholic drink at each stop. Or simply treat yourself to both variants. Because for us, the focus is on having fun with the products.
Innsbruck Tips
Would you like to see more of Innsbruck? Can we understand well! That's why we're always at your disposal for tips on the most interesting things to do, the best restaurants and the coolest bars.
Regional Flavors
On our tour we almost exclusively taste products of high quality and awards. Experience the dedication and craftsmanship that goes into every single product.